E-Learning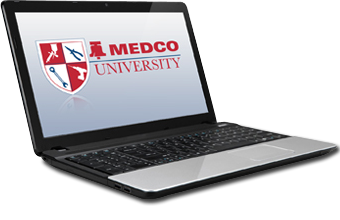 MEDCO helps you stay up-to-date on industry knowledge and is currently introducing a NEW online learning site to make that easier. Every six weeks, MEDCO will launch a training video on a specific category. This online presentation will highlight everything in that category that you need to know. MEDCO's E-Learning will also serve as your number one resource for product videos and supporting documents.
Not a Customer Yet?
Download and complete the new customer application or call customer service at 1-800-541-5827 for more details.
Forums
MEDCO understands the value in educating your sales force. We have partnered with our very best vendors to provide you the opportunity to host training forums in various categories from multiple manufacturers.
MEDCO's Annual Customer Show is a terrific opportunity for face-to-face training. Each year we strive to improve these sessions with relevant industry news, category training, and how to help you run your business successfully.
MFG Schools
Looking for even more in-depth product training? MEDCO supports our manufacturer educational programs. We will work with you to schedule participation in their schools to gain a greater knowledge of the brand, products, and categories.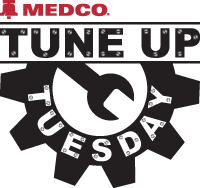 With MEDCO, you will have the opportunity to speak directly with our vendors. Every Tuesday, we welcome one of our top vendors into our mobile division. Our team is educated on new products and policies in order to help service you. As a customer, you are invited to call in and speak directly with the vendor representative for a chance to ask any questions on their brand or products. The vendor representative is available to answer your calls from 4-8pm EST every Tuesday.